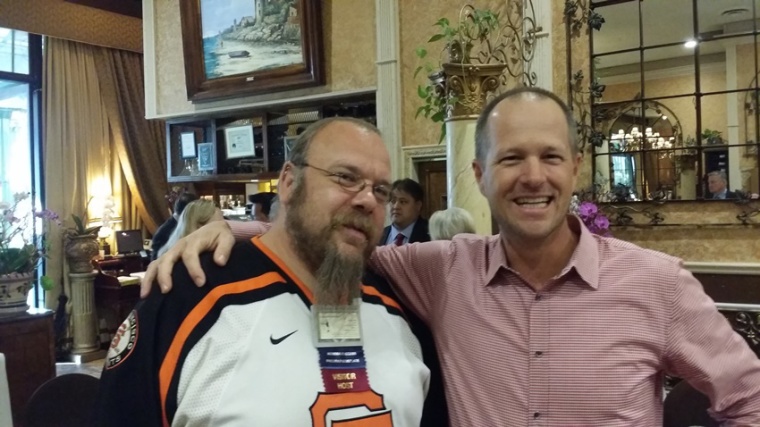 I had no idea how cool it would be to have my legal process server in my BNI group.  For twenty years I practiced law without meeting my process server face to face.  They were a company we called from time to time when we had problems with difficult cases.  They didn't know us, and we didn't know them.  Let's examine what happened when a legal process server joined my weekly BNI group.
What is BNI?  BNI is short for Business Networking International, an organization that allows motivated business people to come together on a weekly basis and get to know each other in a structured environment that fosters the exchange of business referrals.  Once a new member is introduced they must begin to earn credibility by showing they are a professional that other members should get to know. Once a member has proven that they are a credible referral source, business begins to be referred to them from other members in the group.  This process is boiled down to the VCP process, visibility, credibility and profitability.
The process server that joined my BNI group is Jeff Pink, founder of "Are You Being Served?" process serving in Burlingame.  At the time Jeff joined our group I did not immediately stop using our long time process server and give Jeff all of our business.  First I observed Jeff at our weekly meetings.  I saw that he was dependable, he proved he could show up to our BNI group that meets at 7:00 am every Tuesday morning.  Next I saw that he was personable, funny, a rabid Giants fan and well spoken.  I learned from Jeff's weekly thirty second infomercials that he was an experienced process server that knew what he was doing.  I met for coffee with Jeff and got to know even more about his work as a legal process server.  Coincidentally Jeff knew my first trial lawyer mentor and long time friend Don Galine.  That was enough, now Jeff handles all of our law firms legal process work.  The added bonus is that each Tuesday morning I get updates on the cases he is working on, as well as hand delivery of original proofs of service.
The other side of this story is now Jeff Pink knows just as much about our law firm as we know about his legal process serving company.  Jeff knows and trusts the work we do for our clients.  As a result he has now made two referrals to our law firm for legal consultation.  Jeff has been in Business Builders BNI San Francisco for less than one year.  The legal process company I sent all of our business to for the 20 years before I met Jeff Pink did not send us one referral.
The more I am exposed to the quality work that "You Are Being Served" performs the more and more I want to share this with my trial lawyer friends.  It is very easy to refer Jeff PInk to other litigators.  I have first hand knowledge of his dependability and expertise because I see it in action every Tuesday morning at 7:00 am at  BNI.
If you are about to start practicing law as a plaintiff personal injury trial lawyer, step one is to go check out your local BNI chapter, there are lots of great groups to choose from.
If you'd like to learn more tips regarding successful personal injury trials, sign up to be one of the first to know when we launch our new course, Signup to Settlement: Personal Injury Law Bootcamp.
Did you enjoy this post?
Then read our FREE ebook!
'The Top 20 Steps to a Successful Personal Injury Trial'