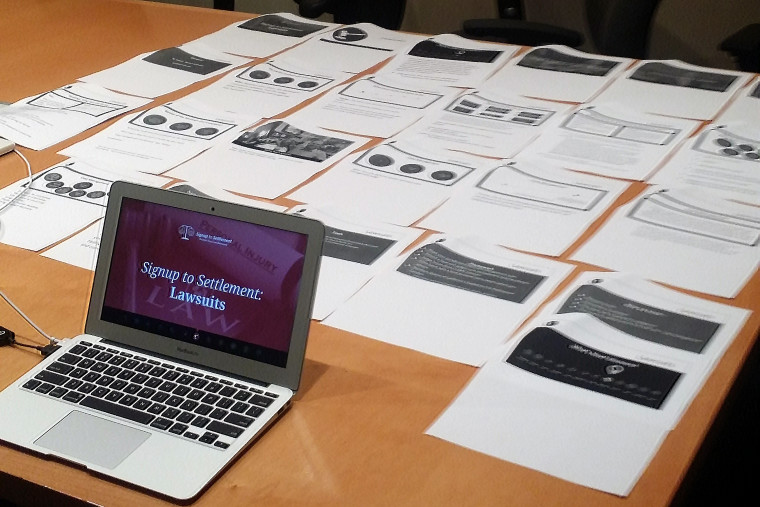 This week I taped the final screencast for the final session of Signup to Settlement, A Personal Injury Law Boot Camp. The twelve sessions of the course flowed from 20 years of personal injury trial practice and was the culmination of twelve months of thinking, planning, outlining and discovery. Like everything in life, it all started with an idea.
The idea was to take the twenty years of accumulated experience, circling around inside of my brain, and convert that knowledge into a digestible, easy to grasp, course for new lawyers. A course that would provide newly licensed lawyers with the skills, confidence and issue spotting capability needed to start practicing personal injury law. It took 12 months of steady work, but WE DID IT! We have unpacked the "must know" information that gives new plaintiff's lawyers the foundational knowledge needed to begin to identify, signup, workup and settle personal injury cases.
Step one in the process of creating the course was to divide the real world practice of personal injury law into essential organizational categories. We identified ten categories; contracts aka fee agreements, cases, liens, negotiations, lawsuits, discovery, experts, ADR, and settlement. We then added an "overview" to introduce the program, and a section called "future" that provides ideas and introduces potential pitfalls to avoid, when beginning to implement your newly obtained knowledge.
With the real world practice of plaintiff's law divided into ten essential categories, we began to outline the issues, legal principles, "must know" facts, rookie mistakes, resources and homework essential to each of the ten categories. Once the outlines were complete, we converted the information from the outlines onto the presentation slides. The outlines turned into 25-30 slides per category, which resulted in 12 forty to fifty minute screencast presentations for each session. Plus we have a bonus recorded Q&A interview with an expert on each of the twelve sessions or categories.
Going through this process was a great growth opportunity for me personally. Each stage helped further refine in my mind the foundational knowledge each new plaintiff personal injury lawyer should have. Once you have completed Signup to Settlement, you have earned the right to tell your friends, family, and lawyer friends that you are a "Plaintiff's Personal Injury Lawyer." I can only wish I had access to this program and it's resources back in 1994 when I first started my own law practice and accepted my first personal injury case.
If you'd like to learn more tips regarding successful personal injury trials, sign up to be one of the first to know when we launch our new course, Signup to Settlement: Personal Injury Law Bootcamp.
Did you enjoy this post?
Then read our FREE ebook!
'The Top 20 Steps to a Successful Personal Injury Trial'