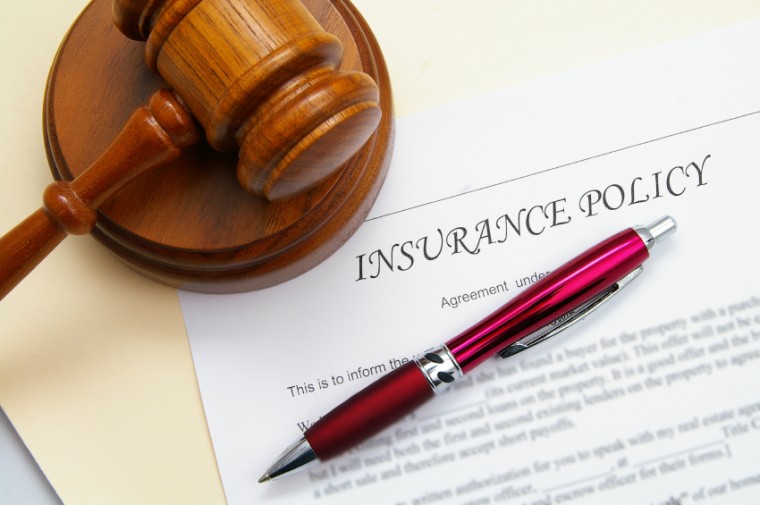 New attorney's just beginning to practice personal injury law, must have a basic understanding of their state's law on insurance claims handling, especially as it relates to the discovery of the defendant's insurance policy limits.  The rules that insurance companies must follow vary from state to state.  Here are the rules insurance companies in California must follow.
1. Triggering Insurance Coverage:
To trigger insurance coverage you must allege facts and claims that are potentially covered by the defendant's liability policy.  Allegations of an insured's negligence causing injury is the most common type of allegation that should trigger coverage.  Intentional torts or willful acts are generally excluded claims under most insurance policies.  See California Insurance code section 533.  Also see, Jacobs v. Fire Ins. Exch. (1995) 36 Cal. App. 4th 1258, 1269, if the insured was legally insane, their actions cannot be deemed "willful."  Do not alledge yourself out of coverage based on uncovered allegations in your client's complaint.
2. Discovery of Policy limits Pre-Litigation:
The very first step in a personal injury case is to determine what the applicable insurance policy limits are that potentially cover the plaintiff's damages.  The amount of liability coverage available in relationship to the value of plaintiff's claims will have a big impact on the outcome of the case.  In California an insurance company must seek permission from their insured before disclosing the policy limits.  When the claimant's attorney asks the insurance adjuster for the defendant's policy limits, the adjuster must contact the insured and request permission to disclose the policy limits.  This rule is set forth in, Boicourt v. Amex Assurance Co. (2000) 78 Cal. App. 4th 1390.
3.  Insurance Policy Discovery During Formal Discovery:
Once the case is filed, your ability to obtain insurance policy information is even stronger.  California Code of Civil Procedure Section 2017.210 provides authority for the discovery of insurance policy information including the existence of any reservation of rights or coverage disputes.  Insurance policy information is relevant because it may assist in resolution of the case.  See, Laddon v. Superior Court. (1959) 167 Cal. App. 2d 391, 395-396.
4.  Does the Value of Your Claim Exceed the Limits of the Applicable Insurance?
When a claimant makes a settlement demand, the defendant's insurance company must consider whether in light of the victim's injuries and the probable liability of the insured, is the ultimate judgement likely to exceed the settlement offer?  See, Johansen v. California State Auto. Assoc. Inter-Ins. Bureau (1975) 15 Cal. 3d 9, 16.  An insurance company has an implied duty to accept reasonable settlement demands on covered claims within policy limits. See, Kransco v. American Empire Surplus Lines Ins. Co. (2000) 23 Cal. 4th 390.  When an insurance company breaches this duty, it becomes liable for all damages proximately caused.  See, Hamilton v. Maryland Cas. Co. (2002) 27 Cal. 4th 718, 725.  If an insurance company rejects a properly worded policy limits demand in the face of injuries and probable liability that likely exceed the limits of the insurance, then "the policy limits are open" or "the lid is off the policy" and the insurance company must pay all of the insured's damages regardless of policy limits, see Hamilton.
5.  Dealing With A Denial of Insurance Coverage:
When a defendant's insurance company has denied coverage, you will want to investigate the pros and cons of agreeing to a stipulated judgment with the defendant, along with an agreement not to execute and an assignment of the insured's claims against the insurance company who denied coverage.  Alternatively you may first obtain a default judgement and then try and secure the assignment.  These issues are discussed in the must read case, Amato v. Mercury Casualty Co. (1997) 53 Cal. App. 4th 825, 833.  Once a plaintiff secures the judgement and or assignment they may bring a direct action against the insurance company of the debtor insured under California Insurance Code section 11580, subdivision (b)(2).
Understanding these basic insurance law concepts will greatly increase your ability to get personal injury cases settled promptly.
Did you enjoy this post?
Then read our FREE ebook!
'The Top 20 Steps to a Successful Personal Injury Trial'