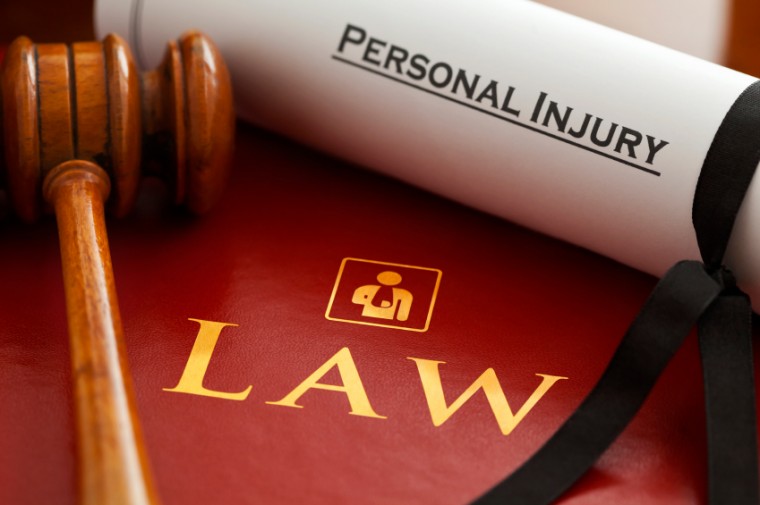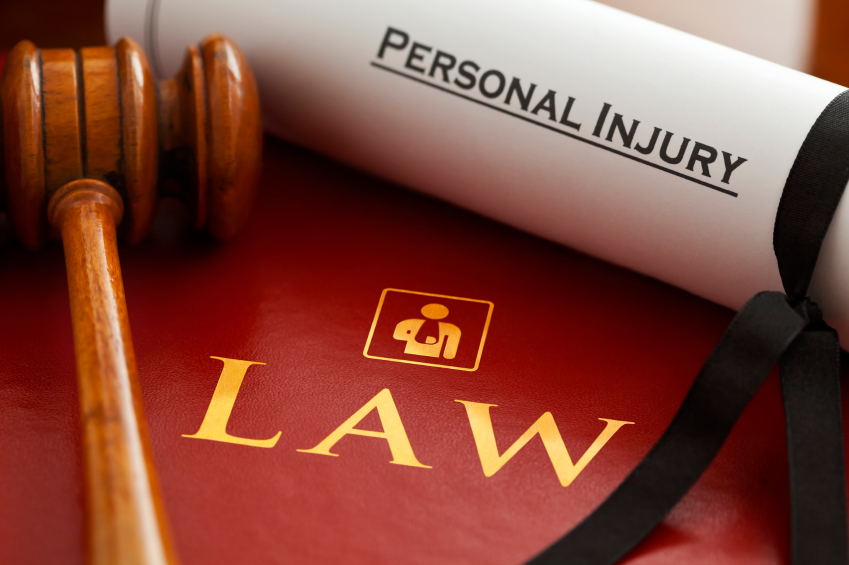 Are you about to begin a career as a personal injury lawyer? Before you start, sit down and read these rules, you will be working with them the rest of your career.
1.  Referral Fees: California Rule of Professional Conduct 2-200
Referral fee arrangements are common among plaintiff lawyers.  Partnering with other law firms on individual cases is common.  It is also a good way to find work and gain experience.  California Rule of Professional Conduct 2-200 sets forth the requirements of informed written consent and that the total fee charged not be increased solely because of the division of fees.  In California referral fee relationships with lawyers who refer you cases are governed by this rule.
2.  Uninsured Motorist Cases: California Insurance Code § 11580.2
Personal injury lawyers handle many uninsured and underinsured motorist claims also called UM or UIM claims.  The authority for this type of personal injury claim comes from California Insurance Code Section 11580.2.  An injured plaintiff who has an uninsured motorist policy may recover damages when they are injured by a negligent driver who did not have liability insurance at the time of the accident.  Also, read "California's Uninsured and Underinsured Motorist Law: An Updated Review and Guide", by Michael J. Brady and Marta B. Arriandiaga, Volume 36 | Number 3, Santa Clara Law Review.  UIM arbitration cases will make up a good percentage of your work as a plaintiff personal injury lawyer.
3.  California Civil Code § 3333.5
Case selection and intake procedures are a very important part of your new law firm.  California Civil Code Section 3333.5 states that in an action to recover damages arising out of the operation of a motor vehicle that the owner or driver of the vehicle cannot recover pain and suffering damages if they cannot establish that their car was insured in compliance with California's financial responsibility laws.  Many personal injury cases are not feasible to bring when the ability to recover for pain and suffering is eliminated.  Your case intake procedures are impacted by Civil Code Section 3333.5.  Make sure you know what you are doing if you decide to sign up an injured owner operator of a vehicle who did not have the car insured at the time of the accident.
4.  SLAPP Motions – California Code of Civil Procedure § 425.16
Unintentional violation of C.C.P. section § 425.16 is common.  As a litigator who will be filing lawsuits you must understand what type of lawsuits violate C.C.P. § 425.16.  A lawsuit that is filed to chillthe valid exercise of the constitutional rights of freedom of speech and petition can result in an award of attorneys fees against the lawyer who filed the case. Such lawsuits are called SLAPPs, or Strategic Lawsuits Against Public Participation.  Read the statute and the California Supreme Court opinion in  Varian Medical Systems, Inc. v. Delfino  (2005) 35 Cal.4th 180.  Claims that are frequently subject to SLAPP motions relate to defamation, libel, slander, malicious prosecution, and abuse of process.
5. Offers To Compromise – California Code of Civil Procedure § 998
Learning how to get cases settled is one of the most important skills new plaintiff personal injury litigators must learn.  California Code of Civil Procedure Section 998 will increase the settlement leverage you have on the defendant's insurance company.  The provisions of C.C.P. Section 998 allow a plaintiff who makes a written offer to settle for a specific amount; and who later obtains a judgement for an amount that is greater than the written offer to settle; then may recover interest on the judgement and money spent on expert witnesses from the time of the expiration of the written offer to settle.  These two categories of costs can end up adding significant dollars to a judgement entered after the trial of a personal injury case.  C.C.P. Section 998 increases the leverage needed to get cases settled.
6.  Ex Parte Appearances – California Rule of Court 3.1200 to 3.1207
Ex parte is aLatin legal term meaning "from (by or for) one party".   In California, Rule of Court 3.1200 to 3.1207 set forth very specific requirements and procedures for ex parte applications and orders in civil cases.  All new lawyers must be familiar with the rules governing ex parte appearances.  The need for an ex parte appearance can arise in conjunction with a law and motion hearing and or the unexpected need to move an approaching trial date.  The job of drafting the ex parte application to the Court most often falls on the new lawyer in the firm.
7.  Law and Motion Due Dates – California code of Civil Procedure  § 1005
Law and motion work is common in personal injury cases.  It is very important for the new practitioner to understand the notice requirements for serving discovery and pleading motions, as well as the due dates for responding to motions.  C.C.P. § 1005(b) provides a detailed explanation of how the manner of service used to notice motions impacts that amount of notice required.  
8.  Tentative Ruling Procedure – California Rule of Court Rule 3.1308
A tentative ruling is a proposed ruling of the court that may still be argued against as long as oral argument on the hearing date is properly requested.  Parties who disagree with a tentative ruling may elect to object to the tentative ruling and continue with oral argument at the scheduled legal motion time.  Rule 3.1308 is a rule that helps eliminate unnecessary court appearances when both parties agree that oral argument is unnecessary.  Rules 3.1308 provides that oral argument must be permitted only if a party notifies all other parties and the court by 4:00 p.m. on the court day before the hearing of the party's intention to appear.  When preparing your law and motion pleadings you must also read the trial court's procedure or the local rule for tentative rulings in addition to C.R.C. 3.1308.
9.  Expert Witness Exchange – California Code of Civil Procedure § 2034.260 et seq
Personal injury lawsuits almost always involve expert witnesses.  Treating physicians, accident reconstruction experts, economist, and vocational rehabilitation experts are all involved in serious personal injury litigation.  In California the statute that governs the procedures for the disclosure and exchange of expert witness information, reports and writings is California Code of Civil Procedure Section 2034.260 et seq.  These statutes should be printed out and read multiple times.  You should also read the leading cases that interpret C.C.P. Section 2034.260 et seq, including Schreiber v. Estate of Kiser (1999) 22 Cal. 4th 31, which discusses how to disclose non-retained treating doctors as expert witnesses.  Personal injury cases can be expert intensive, all new lawyers must familiarize themselves with the procedures for the exchange and disclosure of expert witness information.  That education starts by reading and making sure you thoroughly understand the statute.  The Federal Rule on expert disclosure, F.R.C.P. 26(2); should also be read at the same time.
10.  Correcting Attorney Mistakes – California Code of Civil Procedure § 473
Personal injury litigation is an intensive rule based area of law that requires a redundant litigation calendaring system.  Lawyers must be vigilant, and have systems in place to prevent mistakes.  All new practitioners should work with a practice management advisor who can review and comment on your procedures to help prevent mistakes. When an error occurs California Code of Civil Procedure § 473 may provide relief.  Here is a quote from section 473(b),  "The court may, upon any terms as may be just, relieve a party or his or her legal representative from a judgment, dismissal, order, or other proceeding taken against him or her through his or her mistake, inadvertence, surprise, or excusable neglect."
11.  Prejudicial Evidence at Trial – California Evidence Code § 352
The Court in its discretion may exclude evidence when probative value is substantially outweighed by the probability that its admission will necessitate undue consumption of time or create substantial danger of undue prejudice, of confusing the issues, or of misleading the jury.  This statute will provide the foundation for 30% to 40% of the pretrial motions in limine that you will write.
Conclusion:
Practicing law as a plaintiff personal injury lawyer is a rewarding experience.  As a new lawyer it is important to stay current with the statutes, rules and laws that govern civil litigation generally and personal injury law specifically.  Reading these ten rules and statutes will give you a good beginning foundation for launching a legal career standing up for the rights of individuals in personal injury cases.
Did you enjoy this post?
Then read our FREE ebook!
'The Top 20 Steps to a Successful Personal Injury Trial'