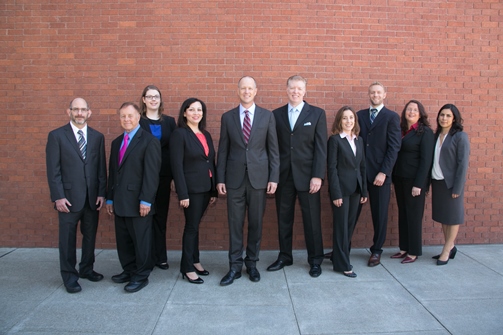 Getting together with a photographer for your law firm's first photo shoot begins the process of introducing your law firm to the world you intend to serve.  The day of the photo session can be fun, thought provoking, and inspirational as well.
Here is what I recommend to new plaintiff personal injury lawyers who are working towards the launch of an independent law practice.  If you are not already in a BNI group group go visit three or four groups in your local area, pick the one you like the best, and join!  Most BNI groups already have a professional photographer.  Once you are a member, refer yourself to the group's photographer.  Set up a meeting with the photographer and discuss your law firm's vision.  A good photographer will know how to create images of you and your team that bring your vision to life.
(click images to view full-size)
Our firm gets together annually with Stuart Locklear Photography to update our headshots or shoot a fun holiday card. We recently got our team of lawyers together to update our website photos and get some action shots for the upcoming launch of Signup To Settlement: Personal Injury Law Bootcamp.  Everyone came into the office in their best power suit.  Stuart's assistant Jackie powdered our noses, straightened our collars and we all headed out to Stuart's pre planned locations along the San Francisco water front.  Stuart's light hearted easy going professionalism resulted in some fantastic photographs that will help us set the tone for the type of work our law firm represents.
We concluded our work with a late lunch and some good conversation about our law firm's direction and future at San Francisco's iconic Pier 23 restaurant.  Go for it!.  Get some thought provoking work done, and have some fun at your law firm's first professional photo shoot.
Did you enjoy this post?
Then read our FREE ebook!
'The Top 20 Steps to a Successful Personal Injury Trial'