Civil Trial Lawyer, Craig Peters, Makes Transition From Criminal Defense Look Easy
This blog summarizes my interview with plaintiff trial lawyer Craig Peters. I asked Craig about how he made the transition from criminal law to civil law look so easy. As a 14 years' veteran public defender, Craig has already had significant jury trial experience. It's that experience that allowed him to successfully transition over to the civil trial practice. While working as a public defender, Craig was recruited by a plaintiff's personal injury firm who understood the value of Craig's trial experience.
Craig jumped at the opportunity to start trying plaintiff's civil cases and has not looked back. "What you learn in the public defender's office, where you are typically thrown into the fire from day one and you have to just learn to get by, was the greatest training ever. It made it much easier for me when I came to the civil world."
[Tweet "Find out how to make transition from criminal defense law to personal injury law easy!"]
"While the context was different, it was not just about getting one juror to vote with you, as it is in the criminal defense world. Now it was about getting nine jurors to agree with you on the plaintiff's side. A trial is a trial. Every trial is about a story, so I was fortunate to step right into a role that was comfortable for me."

[offer-box href="http://signuptosettlement.com/optin-abc" linktext="LEARN "THE ABCs OF BECOMING A SUCCESSFUL TRIAL LAWYER FROM DAY ONE" #FREE!" securecheckout="false" footnote="Also Download 'Ten Step Blueprint For Consistent Personal Injury Referrals' *This is a Free training and no credit card is required."]
The hardest part of the transition for Craig was learning all of the rules of civil procedure. "In criminal, whatever you've got, you've got to turn over to the other side, and whatever they've got, they've got to turn over to you. That's it. There is one rule." Looking back, Craig feels that criminal lawyers making the switch benefit from sitting down and just reading the entire code of civil procedure. "That may seem like a mammoth task, but I have actually sat and read it, and it goes pretty quickly. Reading through it gives you the gestalt of what it's trying to do. It's a really useful exercise that will guide you going forward."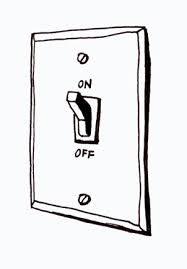 In his first few months on the job, at his first civil job at Paul Hanley, Craig was quickly exposed to the different ways criminal defense lawyers and civil lawyers work with expert witnesses. In the public defender's office, when he needed an expert witness, he had to make an argument as to why he needed the expert, he would have to negotiate with the expert on price and make sure there was a cap on the price. Oftentimes, the request for an expert would be denied still. The way that civil lawyers work with and retain experts was a dramatic difference, which Craig was exposed to right away at Paul Hanley.
One dramatic difference between the criminal and civil worlds was the social aspect. At the public defender's office, Craig's world was small: he knew all the judges and district attorneys; each day he worked in the same building with all of his colleagues; he lived near the courthouse he worked in and commuted to work on a scooter and did not own a car. When Craig took his first civil job, all of a sudden he was traveling to different parts of the state, trying cases in venues where he did not know anyone.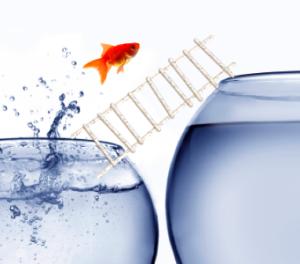 "At the public defender's office, you had the nest you could always go back to, where you are surrounded by your colleagues who are fighting the same fight and having the same struggles, and that is a great support system." Craig has observed that this type of support system does not exist as much on the civil side. Yes, there are organizations like the Consumer Attorneys of California and the San Francisco Trial Lawyers that foster collegiality, but there is more distance between your colleagues.
Craig was surprised by all of the new lingo he was immediately exposed to. Before he made the switch, he never really stopped to think about all of the lingo he used at the public defenders office – lingo, which is completely foreign to the outside world. "I stepped out of that and into a whole new world, with lingo where people were talking about 998's and I had no idea what they were talking about."
One observation Craig made right away was how civil lawyers can get stuck in the details of a case, and have a hard time coming back and looking at the big picture and what the real story is. Stories need details, but you need to be selective with these. With too much detail, it becomes overwhelming and nobody knows what your story is about anymore. Finding the balance between the details of a case and moving back to the big picture again, while putting a few details back into the story, is a challenge all trial lawyers face.
What should a criminal defense lawyer consider while they determine if moving to the civil side is a good move for them personally? Craig points out that plaintiff lawyers operate in a high risk business, "We are not in a business model that, I think, any MBA program would endorse. On the criminal side, it's also a high risk business for our clients and the risk that they face. On the civil side, there is the reality of having to keep the lights on. I never had to worry about keeping the lights on at the public defender's office or anything financial, beyond trying to get an expert paid. Figuring out how to manage that can be a really hard part of the transition."
To learn more about Craig Peters, check out, "Profile: Craig Peters; Trial lawyer makes transition from criminal defense look easy because he loves what he does."
If you are a former public defender like Craig Peters, and you are interested in how to make the transition into a civil trial practice, start by checking out our video "ABC of Becoming a Trial Lawyer From Day One."
SEE ALSO: 10 Reasons Criminal Defense Lawyers Make Great Plaintiff Personal Injury Lawyers: